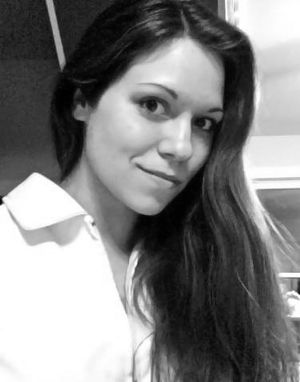 Ashley Wenner is a content wife and mother of two beautiful little girls. Her day job is house cleaner, chicken keeper, dog wrangler, wonder-mom, and wife extraordinaire, but when the evening comes she swaps her normal life for snazzy dresses and high heels to perform with her father in classy venues. It's truly the best of both worlds. 
Vocal music graduate of Shenandoah University in Winchester, Ashley has always loved music. She was a timid solo-performer (with the exception of playing Belle for Courthouse Players' Beauty and the Beast when she was seventeen) and stage fright often kept her from stepping out and auditioning for solos. When she and her father started playing live music in March of 2013, it took several months to finally become comfortable singing alone. Together, Something Different Duo has taken on bigger and better things, even while her personal life grew slightly crazier with pregnancies and babies.
She has been fortunate to play with many talented musicians, and has finally focused her sights on her favorite genre, jazz and classic era standards.  She is now proud to be the part time worship director at a Baptist Church in York County, VA, right at the corner of Rt 17 and Dare road.
She's always been a singer!  See below video!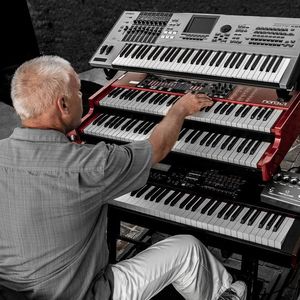 Brad Sindle is a long-ago medically-retired airline pilot, rare cancer survivor, sailing instructor, caretaker of his parents, and father of two exceptional children. He is now the proud grandpapa of four little ones, although he will always jokingly tell the crowd he's not old enough to be a grandparent. His favorite hobbies are boating, playing music, and having a cold beer or three. 
In addition to this duo, until Oct 2021, Brad was the keyboard player for the legendary 50 year-old soul/horn band from Newport News, VA, Slapnation (formerly Slapwater) for 17 years.  
Brad's talents are mostly self taught.  He plays largely by ear. Since starting this duo back in 2013, he credits his daughter's love of genres outside his wheelhouse, and music instruction online, for spurring the advancement in his technique.  He cannot read music, but now can at least read chord charts!  He also has learned to produce and sequence the background music arrangements used on some of their song selections.  He claims that apparently you can teach an old dog new tricks. Together, Brad and his daughter Ashley have been making people and tap their toes, sing, and dance for over nine years. Both will tell you what a blessing to their relationship that this musical endeavor has been. 
His favorite lifetime saying is, "If you don't play that great, at least have good sounding equipment!"  (And a great vocalist!)